Emerald® 4K KVM Matrix Switching over IP
The award-winning Black Box Emerald KVM-over-IP platform serves as an infinitely scalable universal access system, giving users the flexibility to connect to both physical and virtual machines, along with anywhere, anytime IP access over an existing IP-network, WAN, or even the Internet. Advanced security and a market-leading tiny bandwidth consumption allow new ways to configure user access to local and distributed remote systems.
The newest member of the Emerald family, the DESKVUE receiver, allows users to create a personalized workspace and simultaneously monitor and interact with up to 16 preferred systems — physical, virtual, and cloud-based.
Control and monitor the entire system through Boxilla's intuitive management dashboard.
Emerald Features & Benefits
Futureproof, scalable Emerald solutions help you build resilient networks with remote access to physical and virtual machines. Using extremely low bandwidth, Emerald delivers secure, pixel-perfect HD and 4K video. True USB emulation means its compatible with your USB devices, and a software-only KVM receiver enables access from your laptop. A Boxilla dashboard provides comprehensive management.

Futureproof and Scalable KVM
Start with HD and add 4K at your own pace. Scale a small point-to-point extension up to an enterprise KVM matrix of unlimited endpoints by adding additional receivers/transmitters.

Network Resilience
Emerald 4K and Emerald PE are configurable with redundant network paths via SFP(+) ports (fiber or copper) for fail-safe operation. Supports complete switchover to a backup control room.

Remote Access to Virtual Machines
Enable multiple users to access any number of physical and virtual servers and desktops. Support for VMware® and Microsoft®, using PCoIP Ultra, PCoIP, RDP 8.1, and RemoteFX.

Extremely Low Bandwidth Usage
Emerald enables remote connections using existing IP infrastructure and reduces cost by using less bandwidth.

Highly Secure
Active Directory and LDAPs enable secure access. Extensive penetration testing is part of development. Boxilla® logs all events, provides immediate email alerts, and integrates with secure syslog.

Pixel-perfect 4K and HD Video
Extend and switch HD and 4K video. Adjust compression in five steps up to pixel-perfect image transmission — every pixel visualized at 60 fps with 10-bit color depth.

True USB Emulation
True USB emulation, supporting USB HID devices, X-Keys, USB push buttons, Wacom® tablets, USB mass storage, and other high-speed USB 2.0 devices.

KVM Software Receiver
Use the Emerald Remote App to turn any Windows® 10 device into a software KVM receiver. Connect to multiple transmitters and virtual machines simultaneously and from everywhere.

Comprehensive Management
Manage and control your KVM system through the Boxilla KVM Manager. Its intuitive command center dashboard gives you the network monitoring tool you need to manage your KVM configuration.
Videos
The Emerald Unified KVM product family consists of several components that work together to deliver pixel-perfect remote access to servers from user workstations located anywhere on the planet. In these videos, learn how Emerald KVM over IP works, virtually visit our R&D facility to see where Emerald was born, discover a novel approach to the KVM user workspace with DESKVUE, and/or turn your laptop into a software-only KVM receiver with Remote App. Learn how to manage everything with Boxilla, APIs, and Lawo VSM.
Demonstration Emerald KVM over IP
Learn about Emerald KVM over IP. Watch our demonstration video to see how it works.
How Emerald is Made – Visit Our R&D Facilities
Virtually travel with us to Ireland to discover how Emerald is manufactured.
Quick Look into KVM Management
Create a high performance KVM Matrix system. Monitor and get full control of thousands of endpoints from an intuitive dashboard interface.
Solution Diagrams
Emerald supports a variety of applications, including IP-based matrix switching, multi-site deployments, resilient and redundant backup systems, virtual machine connectivity, access via Remote App (a software-only receiver), and connecting 16 sources in a 4K/5K quad-view format. Take a look at these common application diagrams and start planning your Emerald solution today.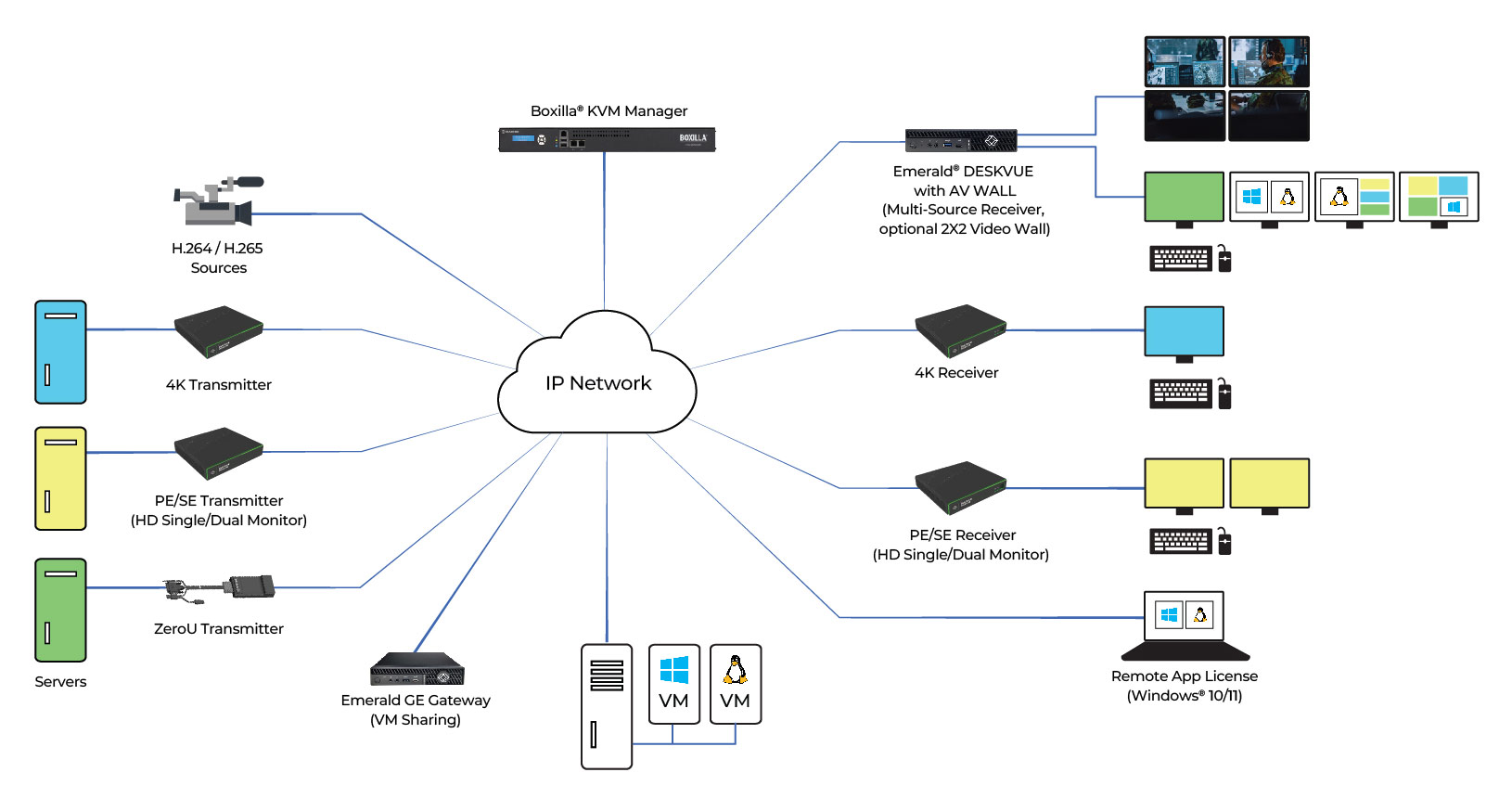 Network Application
Application diagram: Emerald IP-based KVM matrix switching application.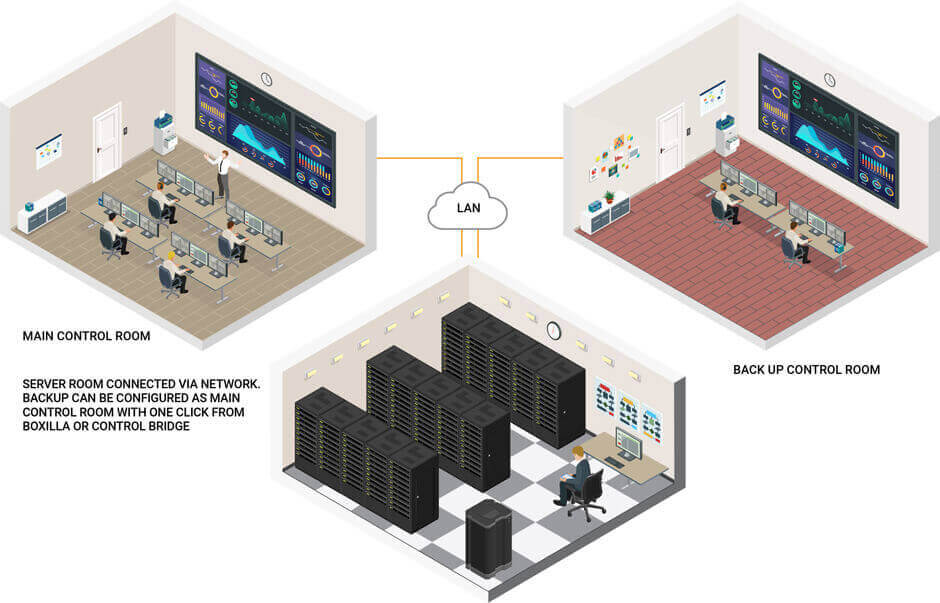 Multiple Site Application
Application diagram: Emerald KVM matrix connecting a control room and a backup site.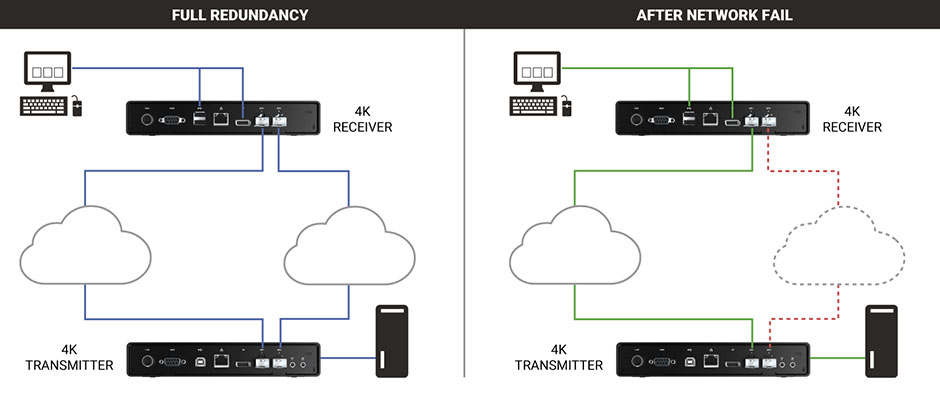 Resilient KVM Networks
Application diagram: Emerald KVM transmitters and receivers providing redundant network paths in case of failure.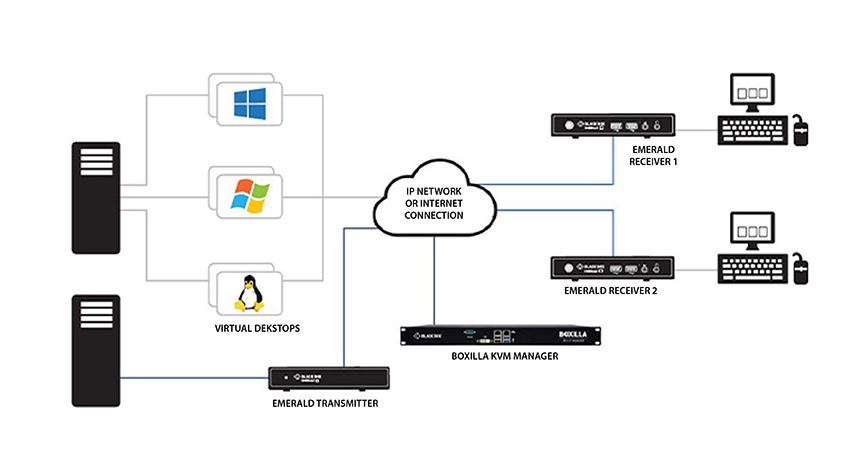 Virtual Machine Connectivity
Application diagram: Remote, high-speed access to virtual machines, supporting Vmware®, Microsoft® and Citrix®.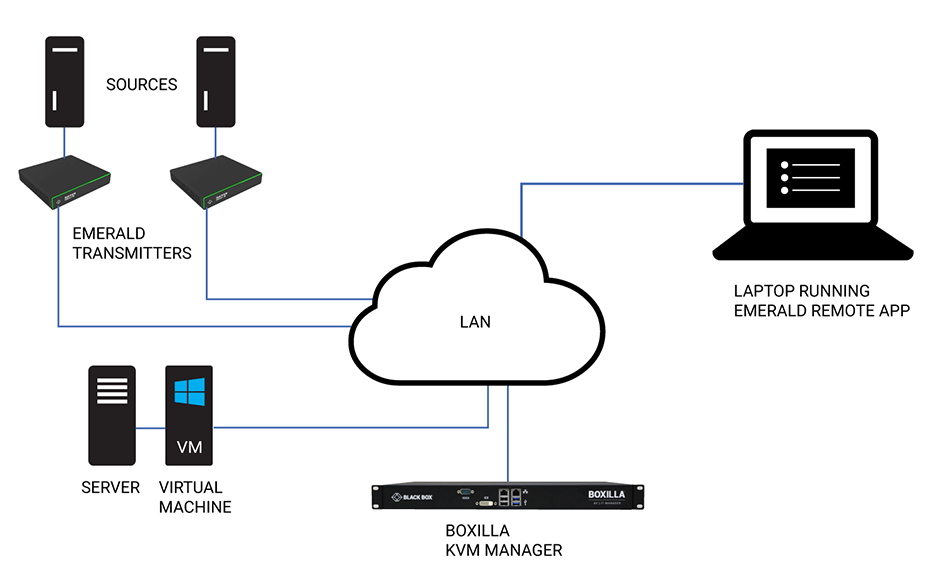 Emerald Remote App
Application diagram: Emerald Remote App installed on a laptop connected to Emerald Transmitters and a virtual machine via Boxilla.
Emerald Product Comparison
Feature
Emerald 4K
Emerald DESKVUE
Emerald PE
Emerald SE
Emerald ZeroU TX
Emerald Remote App
Max Video Resolution
4096 x 2160 at 60Hz (DisplayPort 1.2)
5120 x 1440 at 60 Hz (DP 1.2/HDMI 2.0) Quad Monitor
1920 x 1200 at 60 Hz (DVI [TX and RX], DisplayPort [TX only]) SE/PE: Single or Dual Monitor
1920 x 1200 at 60Hz
Video Quality
Pixel perfect
Visually lossless
High quality ~35fps
Dual Network Ports
Yes, (2) SFP+
Yes, (2) CATx
Yes, (1) SFP, (1) CATx
No, (1) CATx
-
Peripheral Support
All USB 2.0 devices
USB 3.2, USB 2.0
All USB 2.0 devices
USB HID only
VM Support
PCoIP, RDP/RemoteFX *Supports PCoIP with EMD3000GE.
PCoIP, RDP/RemoteFX *Supports PCoIP with EMD3000GE.
RDP/RemoteFX
RDP/RemoteFX
-
RDP/RemoteFX
Bidirectional Analog Stereo Audio

•

•

•

•

(Speaker only)
(Speaker only)
System Scalability
Point-to-point extension up to unlimited KVM matrix
Emerald Product Portfolio
Emerald Remote App for Microsoft Windows® 10/11
The Emerald Remote App is a new KVM software receiver that enables remote computer access to both physical and virtual machines from any Windows 10 device. The Remote App increases mobility, device access and monitoring on your Emerald System and delivers a full HD video desktop experience up to 40 fps from multiple connections that can be launched simultaneously. This facilitates device management and access to your Emerald KVM network from anywhere you want.
Supports HD video up to 1920 x 1200 and provides access to both physical and virtual machines over an IP network or WAN connections
Open connections to multiple devices simultaneously
Licence-based access authenticated by the Boxilla® KVM Network Manager in real time, ensuring the Emerald administrator has full control (view licence options)
ORDER FREE 30-DAY TRIAL LICENCE (1)
(1) Boxilla KVM Manager is required for demo purposes
Customer Success Stories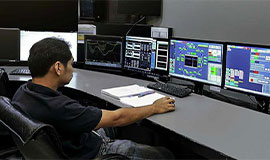 Alumina Refinery Uses Emerald KVM to Control Its New Automation System
The refinery and Black Box agreed on a control room extension solution based on the Emerald SE KVM system. This point-to-point Emerald system allows operators to access the new servers in the equipment room from their workstations in the control room, streamlining workflows and enhancing operations.
Read Case Study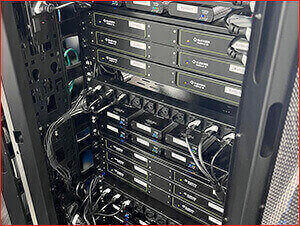 Sabesp Selects Emerald & Boxilla for Control Room
A Brazilian waste management company improves performance and streamlines management for remote users who access its new command/control room.
Read Case Study
Black Box Industries

Military & Defense